Hotel Info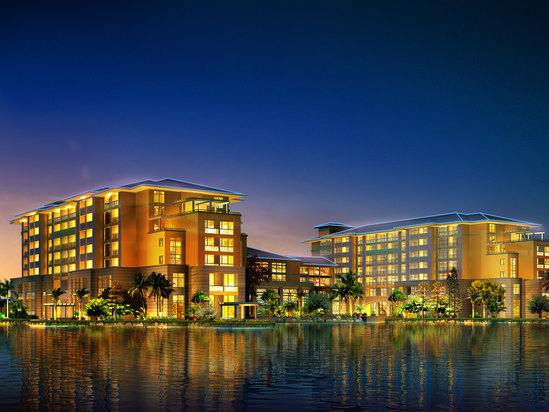 New Century Grand Hotel Kaifeng
is located in Kaifeng New District, a national economic and technological development zone, with a beautiful environment. The western district is the new political, economic, and cultural center of Kaifeng. It is located at the former site of the famous Jinming Lake in the Northern Song Dynasty, next to Zhengkai Avenue, which is known as the "Zhengye Link", and has convenient transportation. It is about half an hour's drive from Zhengzhou, the provincial capital, and all tourist attractions in Kaifeng are within 15 minutes.
New Century Grand Hotel Kaifeng
is invested and managed by Kaiyuan Tourism Group in Zhongyuan. It is a conference and resort hotel integrating accommodation, catering, entertainment, business, and conferences. There are more than 300 lake-view rooms, more than 1,300 seats, gym, swimming pool, KTV, SPA and other entertainment facilities are readily available. The conference center has 906 square meters of pillar-free multifunctional halls and conference rooms. between. The hotel has won many awards and is one of Kaifeng's current landmark buildings.