Hotel Info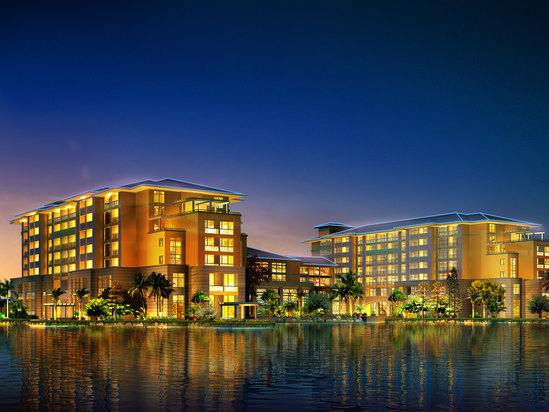 The
New Century Grand Hotel Kaifeng
(Kaiyuan Mingdu Dajiudian) is located along Jinming Lake (Jinming Chi) at the former site of a royal Song Dynasty water garden. The hotel is also a 15-minute drive from several major tourist attractions.
This Kaifeng hotel's huge rooms range from standard rooms to presidential villas offering lake views and offer amenities like flatscreen TVs.
Business facilities include a grand pillarless ballroom and ten conference rooms.
For recreation, guests can work out in the fitness room, take a dip in the swimming pool, soak in the outdoor and indoor hot spring pools or entertain friends in one of the private karaoke rooms.